Import Workspace ONE Freestyle Orchestrator Workflows
With the Workspace ONE UEM 23.02 release, we finally have the option to import and export Freestyle Orchestrator Workflows.
There is also now a new section in the VMware developers community:
https://developer.vmware.com/samples?categories=Sample&keywords=&tags=Workspace%20ONE%20Freestyle%20Orchestrator&groups=&filters=&sort=dateDesc&page=
If you want to search for new Workflow ideas or want to share your ideas, this is the right place.
Once you exported or downloaded a workflow, you can now use the import functionality in the Workspace ONE console.
So, open the console and navigate to "Freestyle" and open the Import menu: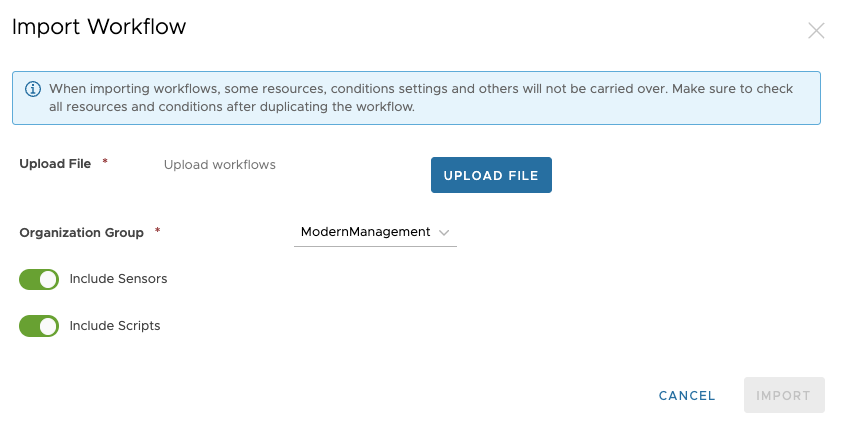 As you can see, Sensors and Scripts that were exported, are also getting imported if selected.
After you started the import, you'll see in the processing tab that the Scripts, Sensors and the Workflow itself gets imported:

The import is ready if the processing tab is empty. Now you'll see the imported Workflow and the added resources in the overview:

Since this example Workflow was exported in the same environment, if also has the right Application association. In the real-world example, you would need to add your application to the workflow.
Once you have added all the needed resources, you can go ahead and deploy the workflow.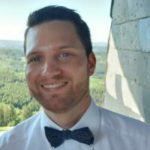 Empowering customers in client management since 2012.
Empowering customers in modern management since 2018.