Settings for sending UEM Notifications with Intelligence
If you have been using Workspace ONE Intelligence and want to send out Notifications via UEM there is a nice "pre-build" UEM Action in Intelligence. But If you use it you need to make sure that you specify the right Message Type and Application per platform.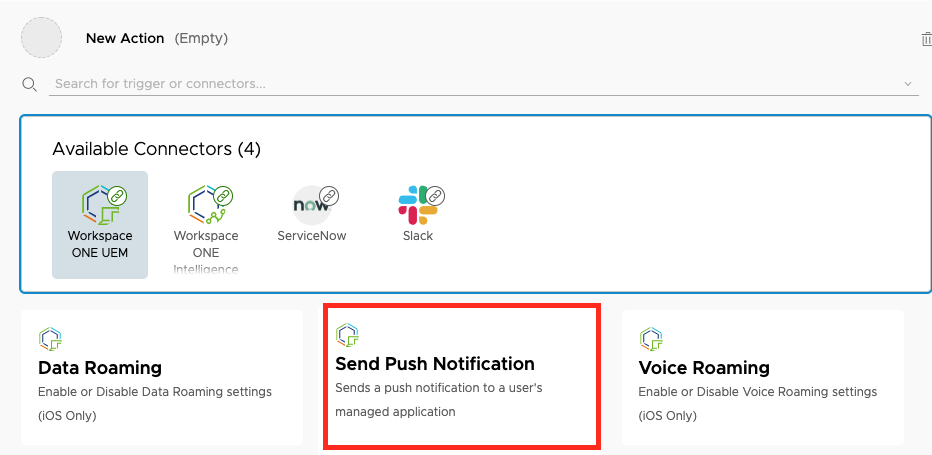 once you click the "Send Push Notification" you see the fields that are required: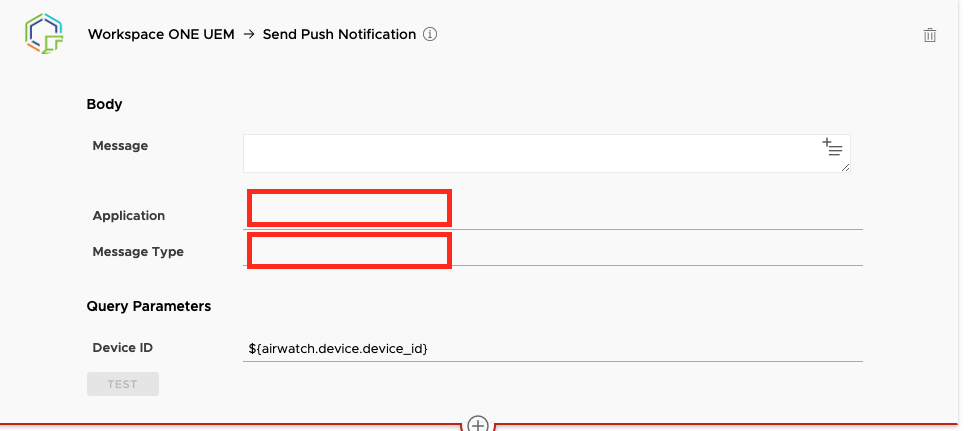 So what should you type in ? I have split this per Platform and will provide the values here incl. how it looks on the Device.
Settings for Apple macOS
For sending Notification to macOS Devices the following Settings are required:
| | |
| --- | --- |
| Message | Enter your Message, Variables are supported here |
| Application | com.airwatch.mac.agent |
| Message Type | awcm |
| Device ID | ${airwatch.device.device_id} |
Once you have them in the GUI, you can also test them :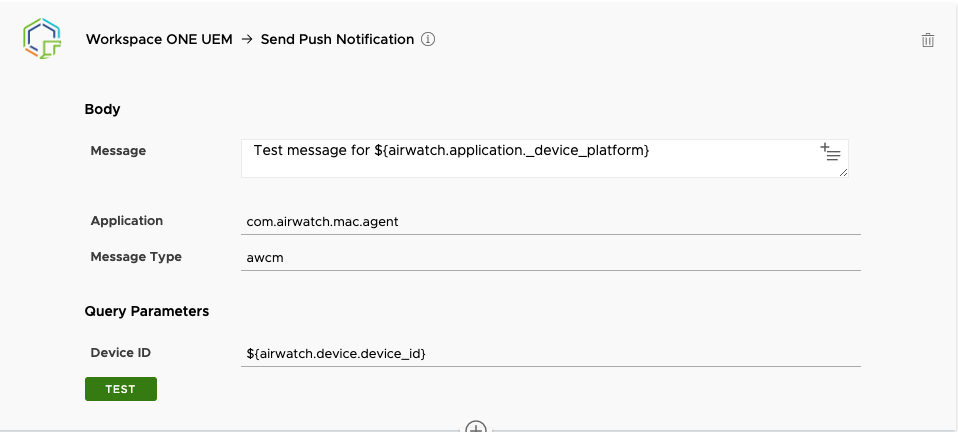 This is how it looks on the device: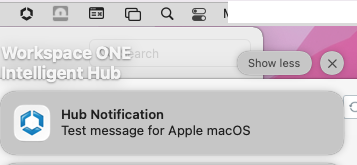 Settings for Apple iOS
For sending Notification to iOS Devices the following Settings are required:
| | |
| --- | --- |
| Message | Enter your Message, Variables are supported here |
| Application | Intelligent Hub |
| Message Type | apns |
| Device ID | ${airwatch.device.device_id} |
Once you have them in the GUI, you can also test them :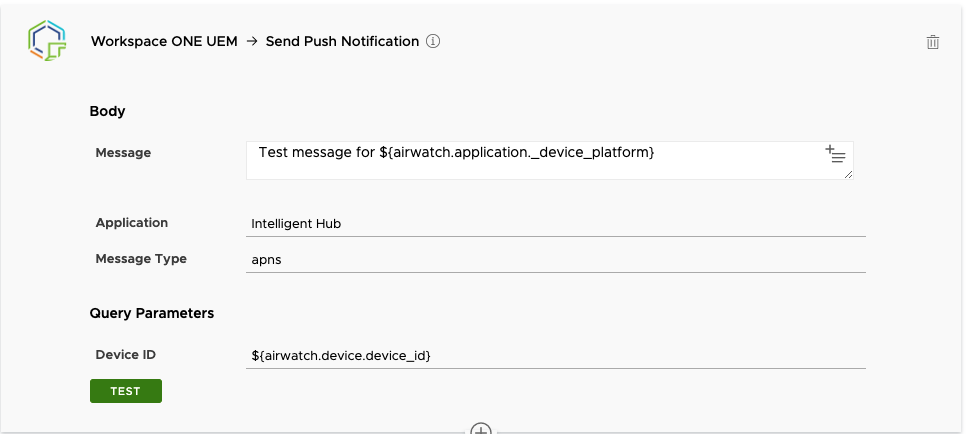 This is how it looks on the device: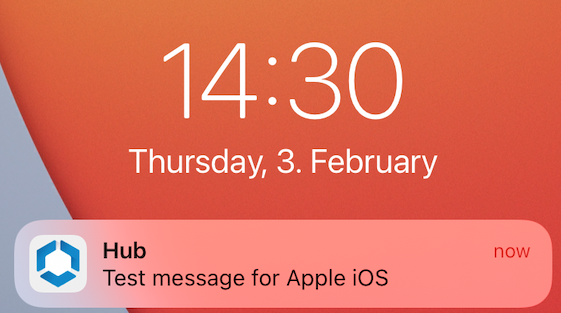 Settings for Windows Desktop
For sending Notification to Windows Devices the following Settings are required:
| | |
| --- | --- |
| Message | Enter your Message, Variables are supported here |
| Application | com.airwatch.workspace.one |
| Message Type | wns |
| Device ID | ${airwatch.device.device_id} |
Once you have them in the GUI, you can also test them :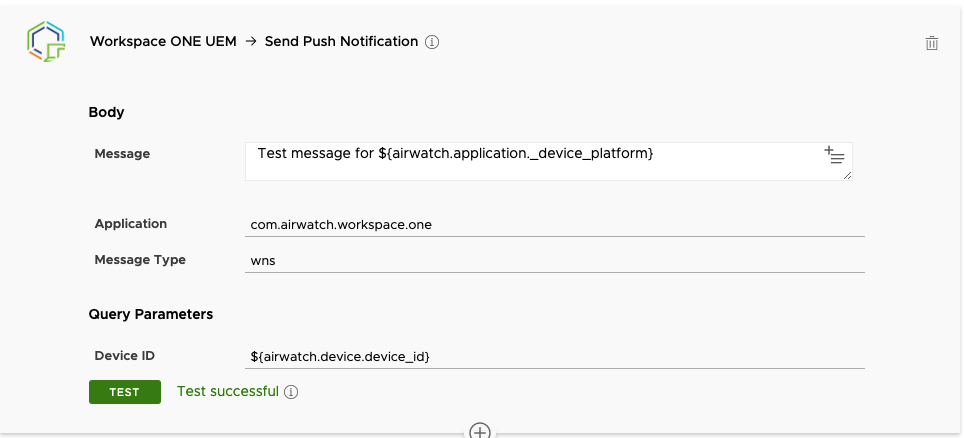 This is how it looks on the device: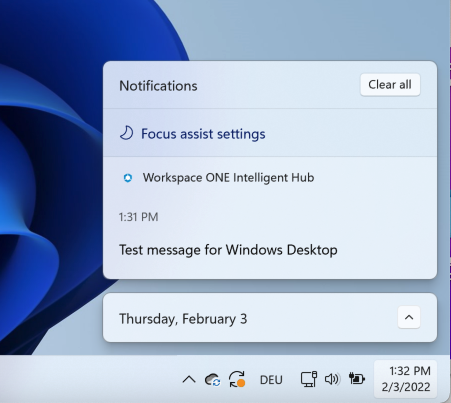 Settings for Android
For sending Notification to Android Devices the following Settings are required:
| | |
| --- | --- |
| Message | Enter your Message, Variables are supported here |
| Application | AirWatch Agent |
| Message Type | Push |
| Device ID | ${airwatch.device.device_id} |
Once you have them in the GUI, you can also test them :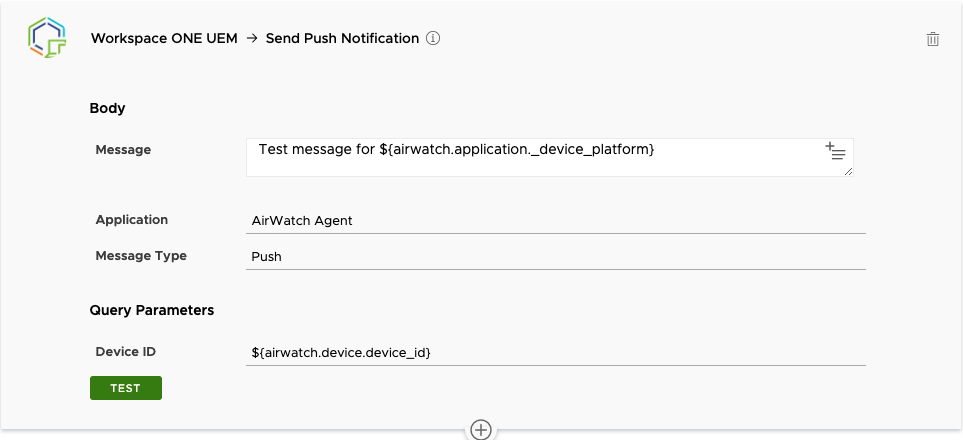 This is how it looks on the device: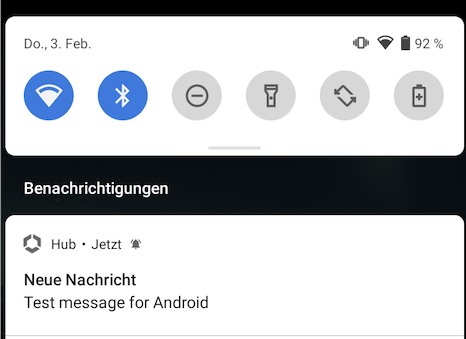 Summery of the Settings
in total here the Application and Message Types for all 4 platforms
| | | |
| --- | --- | --- |
| Platform | Application | Message Type |
| macOS | com.airwatch.mac.agent | awcm |
| iOS | Intelligent Hub | apns |
| Windows | com.airwatch.workspace.one | wns |
| Android | AirWatch Agent | Push |